This post may contain Amazon® product affiliate links. We may receive a commision if you make a purchase after clicking on one of these links but at no cost to you. Please visit Our Privacy & Disclaimer Page for more information. Thank you.
Is The Optima Batteries 8025-160 25 RedTop Starting Battery As Tough And Long Lasting As Hoped?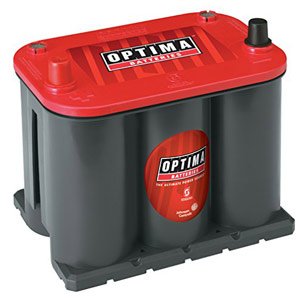 The Optima Batteries 8025-160 25 RedTop Starting Battery is a 12v battery that offers 720 cold cranking amps, a reserve capacity of 90 minutes and is said to be designed for heavy use by "hot rods and off-roaders".
This suggest that this is a heavy-duty model that its rugged and perhaps a little specialised, but there is also the promise off compatibility with the average car. Does this model hold up to rough treatment and are buyers pleased with what they receive?
Click Here to See Current Price on Amazon
What benefits have been mentioned in reviews for this Optima Batteries RedTop?
Th important thing about this battery is that is works in the right vehicle and provides a strong performance. The battery also comes fully charged, which helps a lot, and seems to offer a reliable performance with minimal work. Some say that it has started cars immediately when replacing an old, dead battery.
To be honest, there is little to say about the performance of the battery because it simply works. It gets on with the job to the expectations of buyers and has no issues within the performance that might cause users to think about it all that much.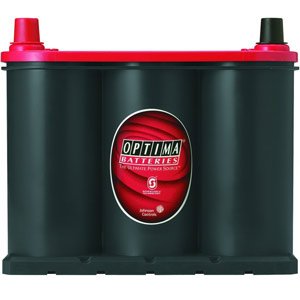 This battery is designed to be tough. It is built so that it provides optimal starting power in the worst weather conditions and it said to be fifteen times more resistant to vibration than other leading models.
This means that users can get up to high speeds on hot, dusty roads and have no concerns about the wear and tear of the battery.
It is also designed to be maintenance free with a long life. There are reports of users with this model 15 years after purchase and no signs of any wear or damage from continual cycling or any leaks.
Many of these reports come from users that have put the unit to the test in tough climates so expectations remain high expect its long term use.
What problems have buyers experienced with this Optima Batteries 8025-160 25 RedTop Battery?
It is important to get back to this idea of the unit working in the right vehicle. This red top battery is only designed for certain uses and some users may be caught out if they doesn't test the compatibility against their vehicle.
The red top is said to be suitable for "most cars, motorcycles and trucks" but there are yellow top and blue top options too. The yellow top is designed for high electrical loads and vehicles with multiple electronic accessories.
If you have power sliding doors, a DVD player in the back and other high-end gadgets, go for the yellow not the red. The blue top is for non-cycling applications and marine equipment.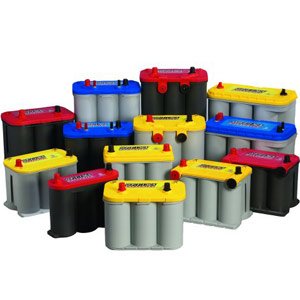 An interesting element about the design that has caused some discussion is the use of the carry handle. Some question how this is meant to fit neatly into the car and if they should try and remove the handle after installation.
Others make the point that even though it looks a bit odd and gets in the way slightly, it does help a lot when removing the battery.
It doesn't help that some users have struggled to get the battery to fit snugly in their car's battery box. Some have taken a star away for having to carry out modifications and extra work on the installation.
Summary: is the Optima Batteries 8025-160 25 still recommendable with this negative feedback in mind?
There is the chance that this battery is not as easy to install as you might hope but even though there are some complaints about modifications and odd fits, it is worth spending that extra time on the unit at the beginning for the benefits that it brings over the years.
It seems that once the battery is installed and working, users don't really have to think about it again unless they take it out and use it on another vehicle. Buyers don't have a lot to say about this product, which make for a short review, but this does highlight the simple functionality of the unit.
The Optima battery is pre-charged, installed and simply gets to work on the average car for years to come. Because of this reliability and lack of problems, it is hard not to recommend it.
Find more reviews about the Optima Batteries 8025-160 25 RedTop Starting Battery on Amazon here.