This post may contain Amazon® product affiliate links. We may receive a commision if you make a purchase after clicking on one of these links but at no cost to you. Please visit Our Privacy & Disclaimer Page for more information. Thank you.
Does The Halo Bolt 57720 Jump Starter Suit Its Younger Audience?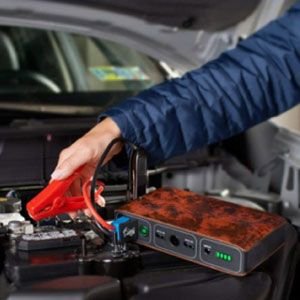 The Halo Bolt 57720 Jump Starter is an eye-catching charging device for a slightly different audience. One of the interesting selling points here is that there is a stronger focus on the battery charging than the jump starting.
The specification talks about the dual USB system and the hours of life for different phones and tablets. This suggests that this is aimed at a younger demographic. Are they impressed?
Check Current Price and Availability on Amazon
The Pros and Cons of this Halo 57720 Portable Jump Starter :
Pros:
The choice of fun designs to suit different tastes
The consistency of the charge for electronic items and occasional jump starts
The additions of the LEDs in the flash light and indicators
Cons:
Rare issues with faulty batteries
Not the most diverse system around.
This Halo Bolt 57720 Car Battery Jump Starter has the look and specification that many young drivers will look for. 
In recent years, many jump starter makers have begun to realise that you don't have to have an ugly, bulky device just because it is for the car. The designers of this Halo Bolt jump starter have taken this to a new extreme.
The device is nice and compact, like many of the best chargers. There is a large flash light built into one side and bright lights behind the indicators and buttons for ease of use in the dark.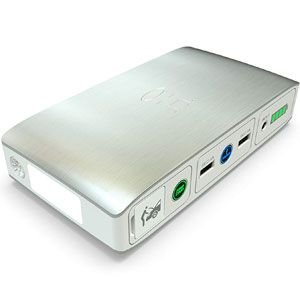 However, this appliance also comes in a range of styles with different patterns on the top. This includes paisley print, graphite looks and floral patterns.
Of course, this doesn't mean all that much without a decent power supply inside. As suspected, many of the positive reviews talk about the ease of use for phone charging and other electronics.
However, there are still success stories when it comes to the car jump starter. It is more reliable and consistent than many had expected. The jumper cables seem to be of a decent quality too.
Criticism is rare for this Halo Bolt 57720, but there are occasional faulty batteries.
The vast majority of comments for this system are pretty positive. Most are pleased with the output of the battery, the ease of use of the system and the results seen. There are some comments from those that received faulty merchandise, where the battery wouldn't charge at all.
Still, this is a minority of buyers. The only other possible downside here is that this is a bit of a niche product. This doesn't have the array of outputs or power of other systems.
What does this mean for a final verdict on this Halo Bolt Charging System?
This system really is all about effective roadside assistance for teens and students. The idea here is that new drivers can either purchase one when moving to college, or receive it as a gift from family. The size, ease of use and fun design mean that this system meets this aim with ease.
It does just enough for basic electronic charging and jump starting in emergencies. The light and indicators are a nice touch. It won't do much more in a major emergency, but it is a great starting point. That is why this Halo Bolt jump starter is highly recommendable to the right user.
Find more reviews about the Halo Bolt 57720 Jump Starter on Amazon here.