This post may contain Amazon® product affiliate links. We may receive a commision if you make a purchase after clicking on one of these links but at no cost to you. Please visit Our Privacy & Disclaimer Page for more information. Thank you.
Is The DEWALT DXAEPS2 Professional Power Station/Jump Starter Too Old Fashioned?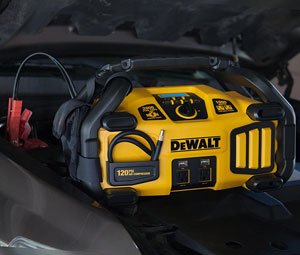 With the current trend toward small, slim power packs for the car, the DEWALT DXAEPS2 Professional Power Station looks quite old-fashioned.
It has that more traditional black and yellow design, a wider, more robust body and a slightly different approach. This "professional" option should be tough and powerful for greater needs.