Is The Jump-N-Carry JNC1224 Jump Starter As Reliable As Buyers Expect?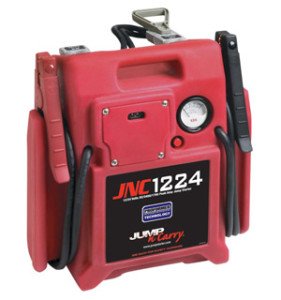 The Clore Automotive Jump-N-Carry JNC1224 3400/1700 Peak Amp 12/24V Jump Starter looks like a simple portable device but there is more to this product beneath its red heavy-duty, impact resistant casing.
This portable car battery jump starter is designed for "everyday professional use" and "optimal power transfer" and uses a 12/24 volt operation, 46" #2 cables and automatic recharging.