Is The AFENDO 18000mAh Car Battery Jump Starter As Smart And Helpful As Advertised?
This product is no longer available. You can find similar items here.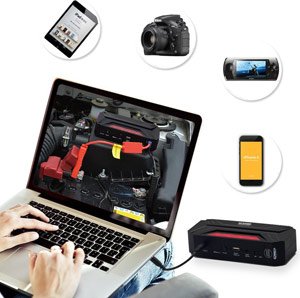 The AFENDO 18000mAh 600 AMP Peak Heavy Duty Car Battery Jump Starter is listed as being a "unique" model and it is not hard to see why when looking at its design; where many designers stick the heavy, bulky design of most jump starting units, this one has a streamlined approach and compact shape with minimal extra parts.
It may be compact but there are some strong sales claims with this product that help it appeal to vehicle owners, such as that it is still strong enough to start light to medium trucks and SUVs and has other capabilities to add to its functionality. Is this device as strong and versatile as hoped for?