Is The Besteker Portable Jump Starter Too Tiny And Clever To Actually Be Of Worth?
This product is no longer available. You can find similar items here.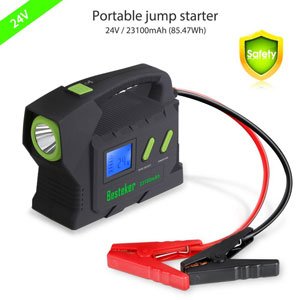 The Besteker Portable Jump Starter is a smart looking device that will immediately appeal to users that are after something modern, convenient and intelligent. This doesn't look like old-fashion jump starters.
Instead it is small, it has a nice LED display and it is even verges on being attractive. This device comes with the claim that it can jump start any 24v battery thanks to the 23100mAh Grade A electric cell battery. First impressions are clearly pretty good with this device, but how does it perform?