Get Power Anytime Anywhere With The Duracell DRPP300 Powerpack Jump Starter
This product is currently unavailable. You can find similar models here.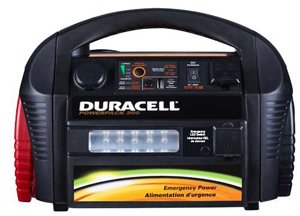 The Duracell DRPP300 Powerpack 300-Watt Jump Starter and Emergency Power Source is a rugged and highly reliable portable power solution which can be used in any situation. You can use it when you are outdoors, for recreation purpose and during power outages.
The compact size of the emergency power source makes it highly portable and easy to use when one requires power. The fact that this product is manufactured by Duracell makes it even more worthwhile because the brand Duracell is a trusted household name when it comes to high quality chargers and long lasting batteries.