Is The NOCO Genius G26000 Battery Jump Starter As Smart And Beneficial As It Claims?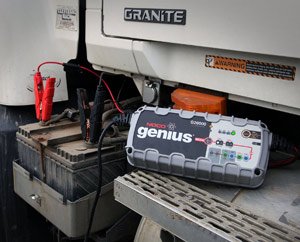 Any product with the word genius in the name automatically gives prospective buyers the impression of intelligence and clever features and that is precisely what the NOCO Genius G26000 12V/24V 26A Pro Series UltraSafe Smart Battery Charger aims to do.
This compact, portable 26amp charger promises "cutting edge" tech for a fast charge – which can be seen in the flashy LED-dominated control panel and the use of diagnostic information – as well as a convenient design, a good use of materials and plenty of safety features.
There is a lot going here to please users from every angle but does it live up to all of these promises?