Are Versatility and Portability Really The Key Selling Points Of The Schumacher PSJ-1812 Jump Starter?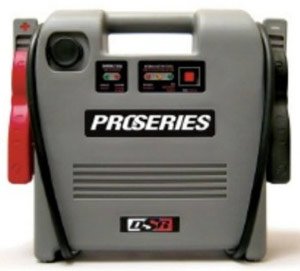 It is automatically clear from the features of the Schumacher PSJ-1812 DSR ProSeries 1800 Peak Amps Jump Starter and Portable Power Unit that the designers have tried to create something powerful and effective with its 1800 peak amp, 225 cold cranking ampere and 28 inch cables. But it is the idea of it being a portable power unit for "comparing, tailgating and power outages" that is more intriguing.
This product also boasts a polypropylene case and automatic charger and it is claimed that with this unit "you will never be stranded without power again". It is a bold promise but can Schumacher live up to it?