Is The Schumacher PSJ-4424 Jump Starter As Powerful and Professional As It Suggests?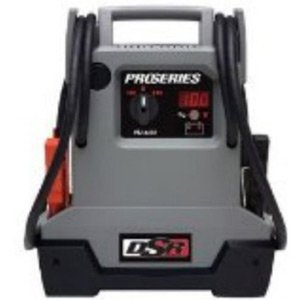 The Schumacher PSJ-4424 Jump Starter is part of the brand's ProSeries and the specification reflects this idea that it is a high-end, professional tool with plenty of power. This portable device uses 4400 peak amps, 500 cranking amps and 415 cold cranking amps and has a built-in automatic charger and LED display to add to the reliability.
Other features include the two 22Ah AGM batteries, 12V DC power outlet and heavy duty clamps. Have the designers done enough to make this pricier product worth more than its rivals?