Do The Extra Features Of The Dual-Purpose STANLEY J5C09 1000-amp Peak Jump Starter with Compressor Make It Twice As Appealing?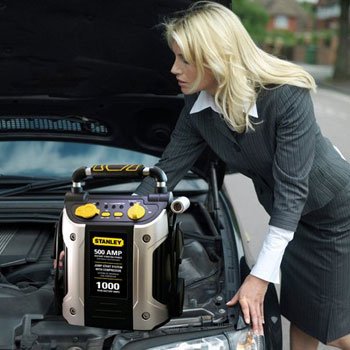 In all honesty, there isn't much that a jump starter needs to do to impress consumers besides hold a charge, connect to a battery and restart it effectively.
But that hasn't stopped the STANLEY J5C09 Jump Starter from adding a few bells and whistle and making it a dual-purpose device with the 120 PSI air compressor as well.
This Stanley car jumper has the standard, basic features, like 1000 peak battery amps, a charge indicator and heavy duty metal clamps.
It also offers USB and DC ports, a rotating, high-powered LED light and a reverse polarity alarm. Have all these extras paid off or are they of little worth in an emergency?