Can The Suaoki U28 2000A Peak Jump Starter Really Call Itself A Functional 3-in-1 Device?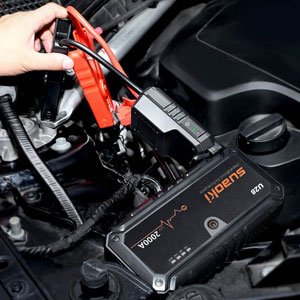 The Suaoki U28 2000A Peak Jump Starter is a neat little battery pack with a 2000A peak jump starter and a power pack for electronics. This means 5V dual USB ports for phones and a 12v DC power output for other systems. So what makes this a 3-in-1 jump starter rather than a 2-in-1 model?
The difference here lies in the emphasis that the designers have placed
on the LED light. Some add a simple white light for illumination, but there is the clear sense that Suaoki wanted to elevate this feature a little further. Were they successful and are the other key elements of this device able to live up to user expectations?