Is The Streamlined Truck PAC ES1224 Jump Starter Up To The Job?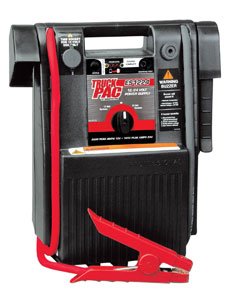 There are certain qualities that all vehicle owners are looking for when buying a jump starter – plenty of power to kickstart some heavy duty motors, a convenient design to make the job easier and a strong construction – and the Clore Automotive Truck PAC ES1224 3000/1500 Peak Amp 12/24V Jump Starter promises to provide all three.
This device is quite a small, streamlined model that promises 300 peak amps through a 12/24V operation, has strong #2 gauge cables and also boasts twin high-performance ES series batteries for automatic recharging. It sounds like this Clore Automotive product should do the job but does it perform to buyers expectations?